Your Ultimate Paris Wedding Guide
May 20, 2020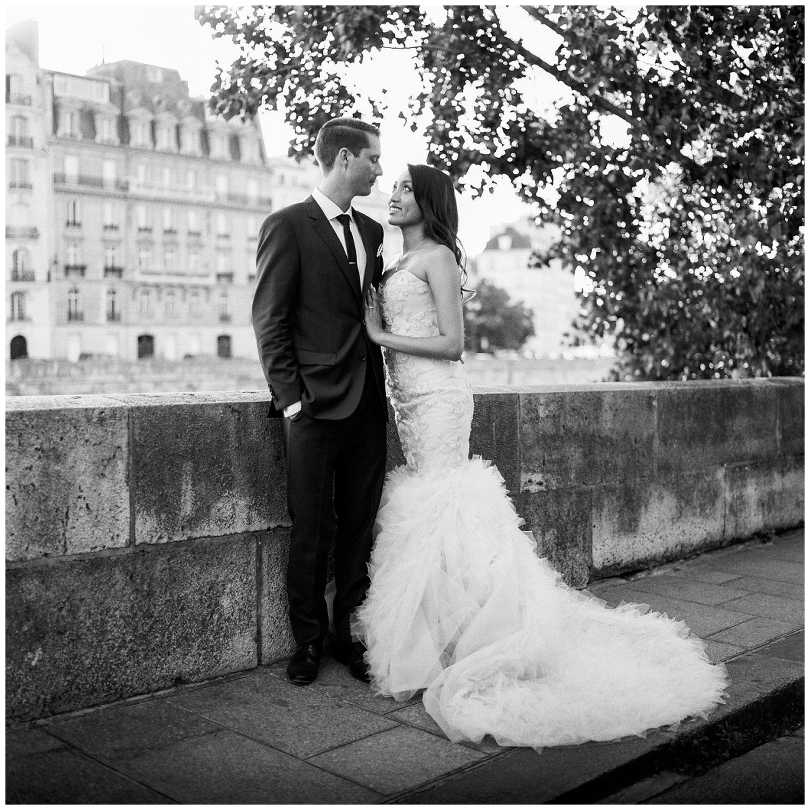 You met your soulmate. You know they're the one, and you want to elope somewhere as dreamy and romantic as your love is.
The City of Lights is your destination. And now that you've thought of the perfect city to get married to your spiritual partner, where do you begin?
In such a large city, filtering through all of the different venues, photographers, florists, and anything else you need to make your special day one to remember is exhausting and time-consuming. Not to worry! Here at Elope in Paris, we've rounded up all of the top resources and anticipated all your questions to make your elopement a dream.
When you choose us as your wedding planner, all bookings go through us, so you won't have to worry about forgetting the extra details! 
What is the legal process for eloping in a different country?
While you are able to legally elope and marry as a non-resident of France, you're required to have lived in France for 40 days before the ceremony. It's recommended that instead of having an actual legal ceremony, have a symbolic ceremony instead and get legally married in your home country.
For more information on the legal process, take a look at our Wedding Wednesday video:
What are the best venues?
Venues are everything; they make or break the look that you're going for. Luckily, Paris gives us plenty of beautiful places and spaces to work with. Here are our favorites:
Shangri-La Paris: Located in the 16th Arrondissement, one of Paris' wealthiest neighborhoods, the Shangri-La boasts elegance and decorum. Indoor gathering spaces are decorated in the baroque style with a modern twist, and the hotel itself is just steps away from the Eiffel Tower, making it ideal for both the celebration and photos before and after!
Chapelle Expiratoire: Nestled in the center of Paris—the 8th Arrondissement—is the Chapelle Expiratoire, the burial place of Marie Antoinette and Louis XVI. For the romantic, this outdoor Neoclassical-style venue is perfect.
Private Seine River Boat: What's more romantic than floating down the Seine River as the evening sets in, accompanied by a private chef to cook you a five-course meal? We can't think of anything!
Who are the best Paris photographers?
We want your special day to be captured perfectly. That's why we've got some of our favorite photographers listed here.
Audrey: Owner of Le Secret D'Audrey, Audrey focuses on fashion and editorial-like photography, infused with a timeless elegance and class. Read more about her here.
Ian: A graduate of Speos, Paris Institute of Photography, Ian Holmes works to tell your story by capturing the uniqueness of it. Read more about him here.
Linh and Duc: A couple with their own beautiful love story encapsulated in their work, Linh and Duc's photography is warm, moody, and elegant, adding a vintage flair. Read more about them here.
Gabi: A photographer of 15 years, Gabi works to capture the spontaneous moments on your special day. Read more about here here.
Who are the best Parisian florists?
Flowers are a key part of any wedding ceremony. We've got our three favorites here:
Floraison: Akiko Kovacs is the creator behind the beautiful designs of Floraison. Working only with organically-grown flowers, the finished products are refined and elegant.
Lily Paloma: Owned by Soline and Clément, Lily Paloma brings a naturally elegant approach to floral arranging.
Une Fleur En Liberte: Une Fleur En Liberte is colorful and classic in their creations, known for working with designer Louis Vuitton for Paris Fashion Week.
Who do I work with for Makeup and Hair?
You can't think of a wedding without thinking of hair and makeup! It's so important to get the best in the business for your photos. Never fear! We work with the best:
Ciara: Hairstylist Ciara has worked with brands like Chanel, Christian Dior Beauty, Tommy Hilfiger, and Harper's Bazaar, and brings a wealth of knowledge to the process of finding the perfect hairstyle for your special day.
Allison: Allison of Modern Beauties Hair & Makeup works specifically for destination weddings and has styled red carpet looks to add to her impressive resume.
Charles: While hair and makeup artist Charles Gillman is not booking any clients for the remainder of 2020, he is booking clients for 2021. Gillman takes pride in capturing his clients' natural beauty in all of the looks he creates.
Harold: Working with models like Kendall Jenner, Bella Hadid, and Karlie Kloss, Harold James focuses on personality and uniqueness of beauty in his hair and makeup creations.
What about transportation?
Transportation is normally a question that's not normally thought of as a priority (thank goodness we thought of it!) Our best recommendation is to rent a vintage or luxury car. We can book you several options:
Vintage Cars: If you're looking for a smaller car about the size of a Volkswagen beetle, a traditional 2 CV is perfect for you! If you're looking for something vintage but bigger, Citroens or Roles Royce are perfect options. If you need group transportation, we can even book you a vintage mini-bus!
Modern Luxury Cars: With luxury brands like Rolls Royce and Mercedes, we can book you the perfect car in a variety of size options. Whether you're looking for a sleek and modern sedan or van, we can book you the look you're going for!
We create effortlessly chic weddings regardless if they are couple only or small intimate weddings up to 60 people
//////////////////////////////////////////////////////////////////////////////////////////////////////////////////////////
THINKING ABOUT A PARISIAN WEDDING? We can help you – we've crafted elegant couple only elopements to scrumptious intimate ceremonies. Email us elopeinparis ( at ) gmail.com
SALUT! Join us on INSTAGRAM, PINTEREST, and YOUTUBE for more Paris Weddings and Wellness resources
SAVE THIS PIN for later…