The Best Paris Wedding Pinterest Boards to Follow
June 11, 2020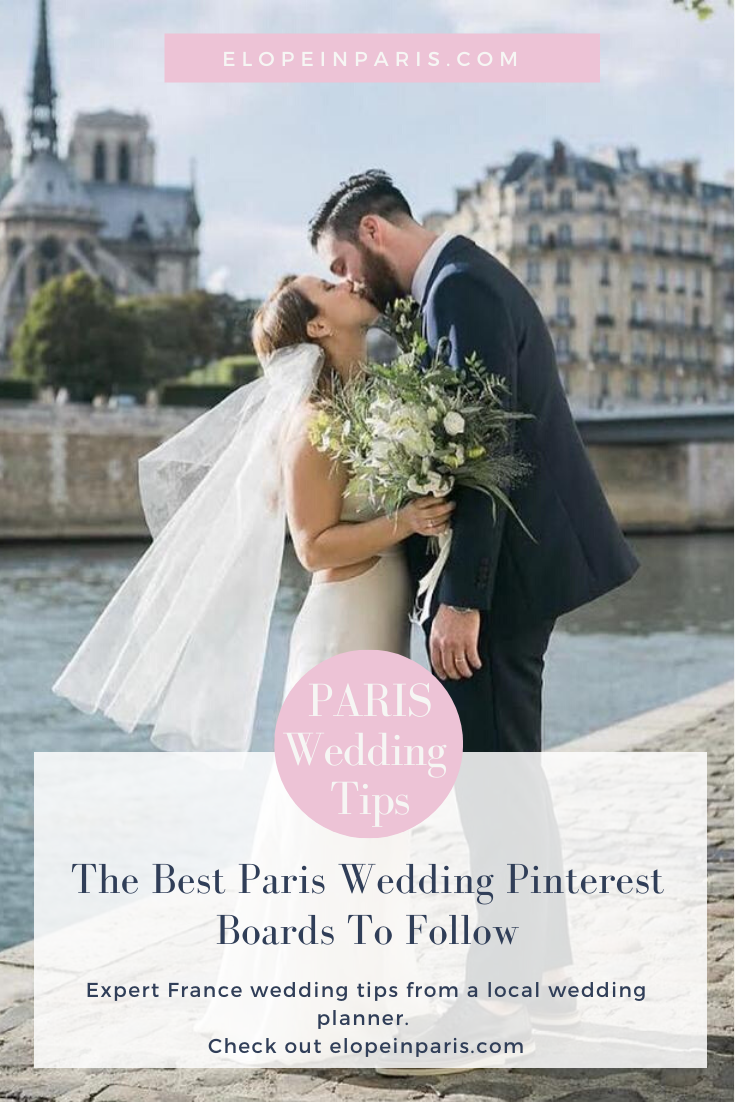 Planning an elopement or intimate ceremony in Paris can be time-consuming!
With so many amazing venues, themes, and photography looks to pick (it's Paris, after all), it can be hard to narrow it down. So, let Pinterest be your best friend during this planning time. You'll find inspiration from photography tips to theme ideas. We've rounded up our favorite Pinterest boards for you to explore as you plan your intimate ceremony!
As you browse Pinterest boards, we suggest putting your own wedding board together to help convey the vision you have for your ceremony!
1. The Paris Officiant
Laura, a celebrant for elopement and intimate weddings, has the most beautiful photo inspiration for your Paris elopement. What's NOT to love about a dreamy fall wedding in front of the Louvre?!
2. The Paris Photographer
With a whimsical but still sophisticated look, The Paris Photographer on Pinterest will have you falling in love as you plan your wedding! We're loving this photo by the Eiffel Tower.
3. A French Wedding
We're loving the lovely and romantic photos on A French Wedding. Dreams really do come true!
4. Molly Carr | Paris Wedding Photographer
Beautiful is the only way to describe the wedding inspiration from this Pinterest board. Scroll through boards full of inspiration for wedding invites, flowers, and venues!
5. Mademoiselle Paris
We may be a bit biased, but you'll definitely want to look at Mademoiselle Paris, Elope in Paris' wedding inspiration board! We've left nothing out, so you can find inspiration on dresses, makeup, decor…even tuxes for the groom!
Wanting to plan an elopement or intimate ceremony in Paris?
//////////////////////////////////////////////////////////////////////////////////////////////////////////////////////////
THINKING ABOUT A PARISIAN WEDDING? We can help you – we've crafted elegant couple only elopements to scrumptious intimate ceremonies. Email us elopeinparis ( at ) gmail.com
SALUT! Join us on INSTAGRAM, PINTEREST, and YOUTUBE for more Paris Weddings and Wellness resources
SAVE THIS PIN for later…
If this article helped you, email us at [email protected] to start discussing your dream ceremony!