Parisian Chic: Boudoir Photos during your Photoshoot – 5 Tips
May 6, 2019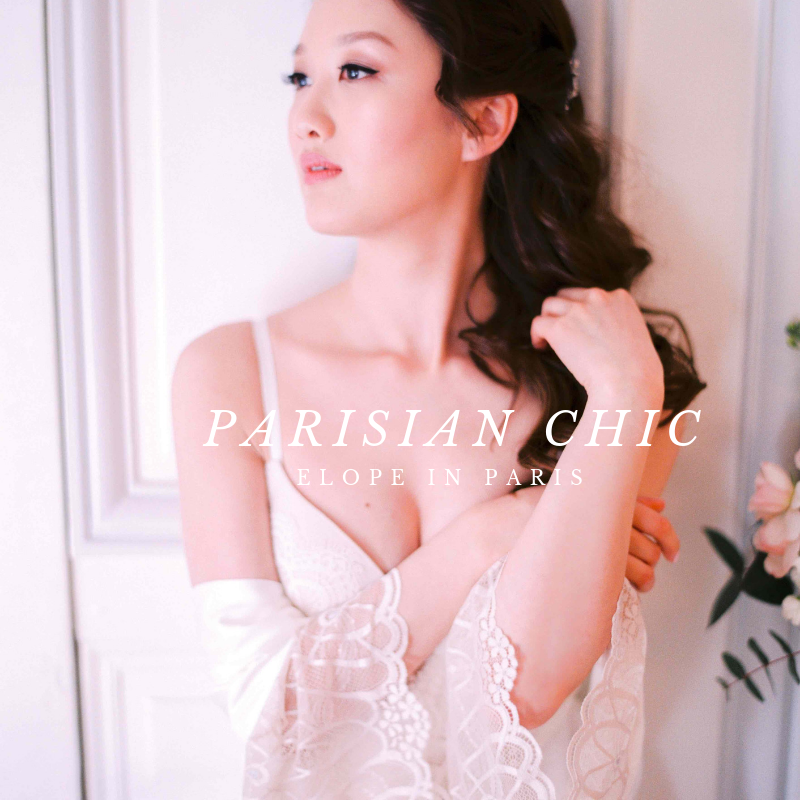 We love to make our brides feel sexy and confident while in Paris! A big part of our time is taken in making sure you look and feel your best.
Here are 5 tips to prepare for your Paris Boudoir shoot:
1. Pack styling options
We like to think that the more the merrier. You want to pack everything from at least 2 lingerie changes to kimonos, jewelry, and accessories.
2. Talk with your planner
Or photographer if you're sans planner. You will need to feel comfortable with the people around you as you bare a little more skin than usual.
3. Use props
You'd be surprised what magic lies in a Louis chair or a Parisian window! Simply using the furniture, flowers, and candles is a great way to add more softness and texture to your shoot.
4. Have fun
No two people or Boudoir photoshoots is made equal. You can go with any theme you'd like; whether that be showing more or less, being more blush pink or more daring red.
5. Relax
I'm your cheerleader here and I am here to make sure all goes along flawlessly.
To book your couple only photography session with an additional hour of Boudoir shoot, please email us at [email protected]
See more of our work on @elopeinparis
Photo: Our work taken by @AudreysParisPhotos