PARIS AFTER WEDDING WANDERING: Pigalle + Montmartre
May 22, 2018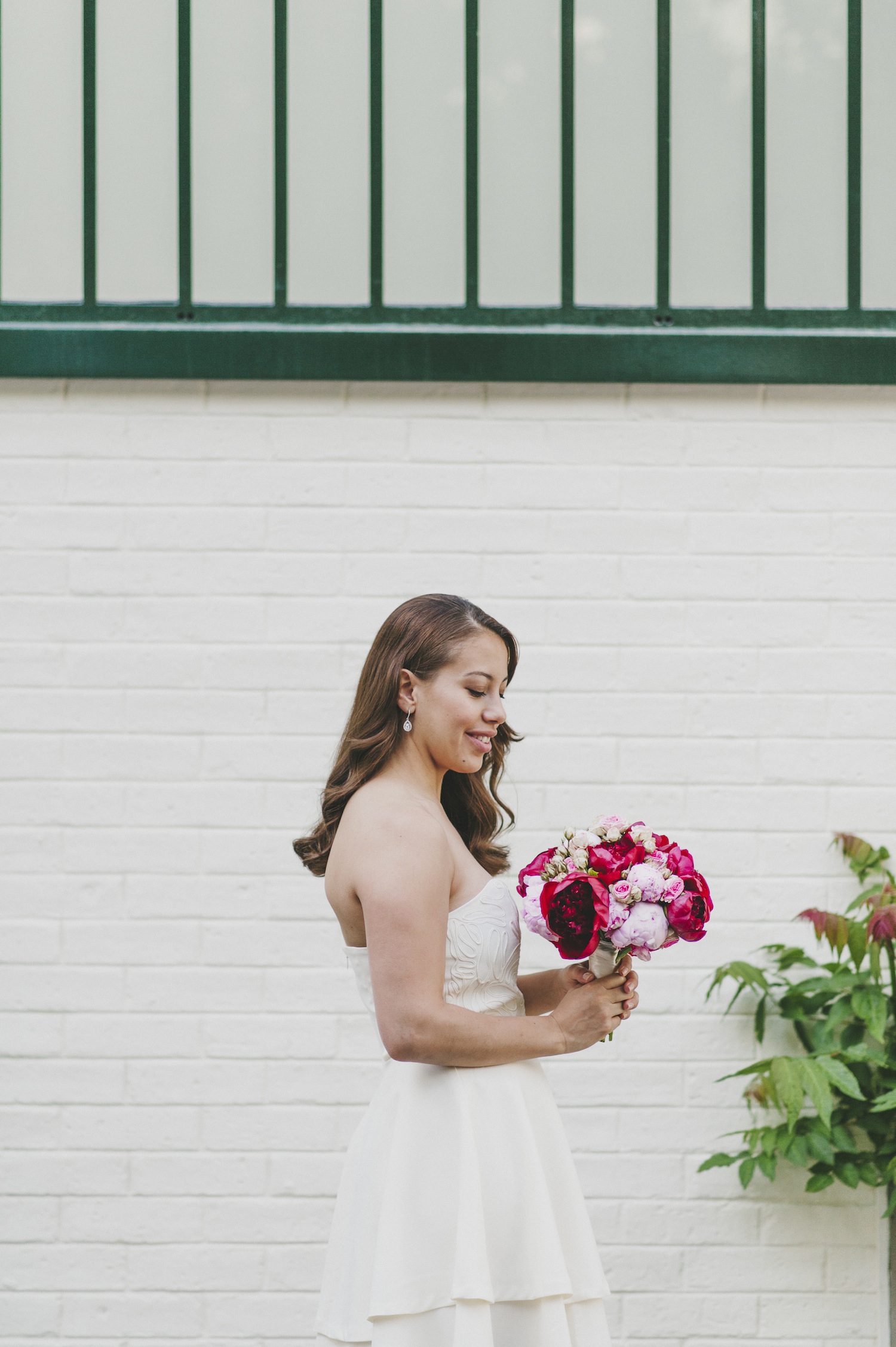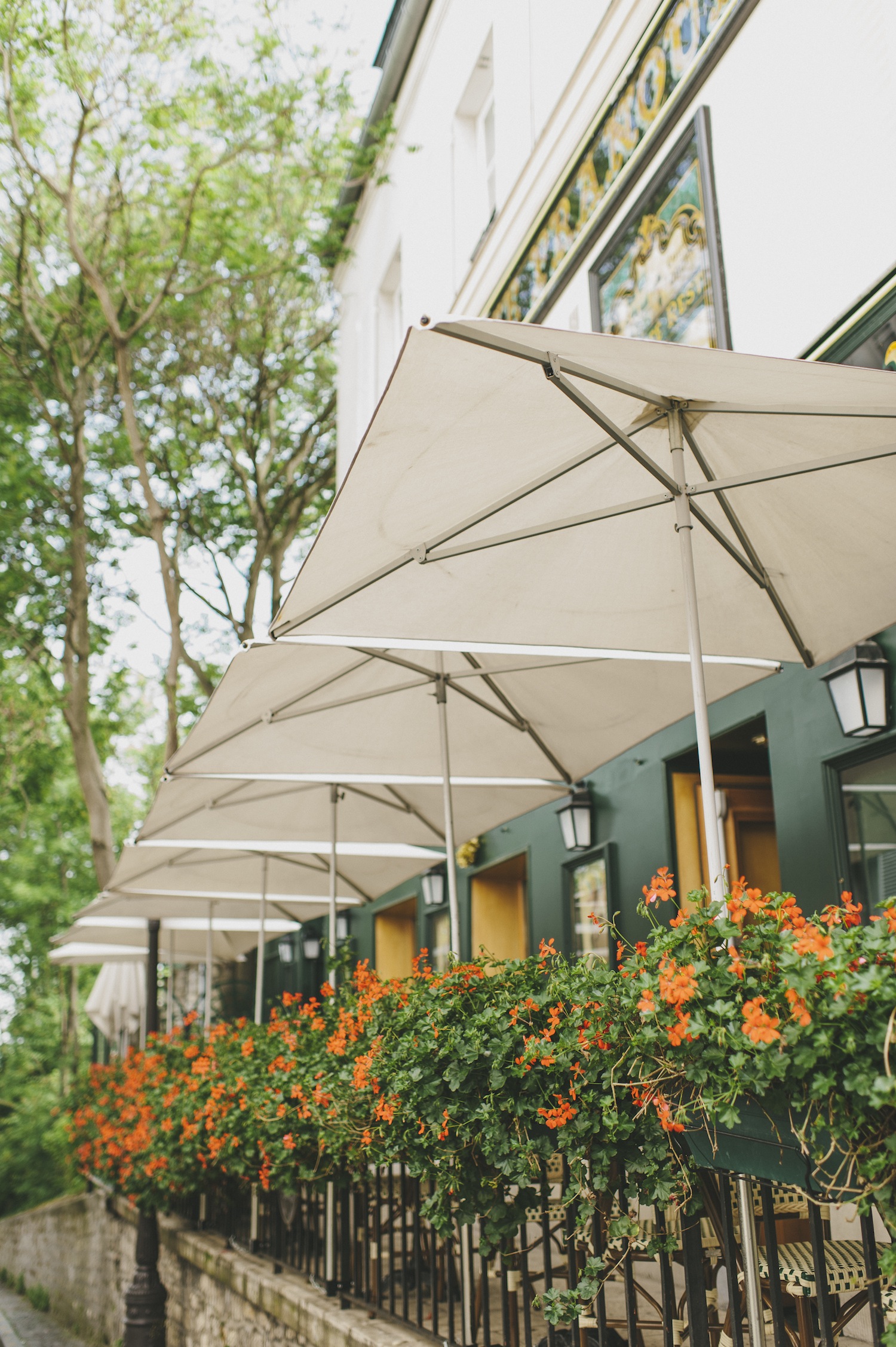 Today on the blog I wanted to share some tips that I give my couples on things to do in Paris (after your wedding) that you simply can't miss before you leave.
This will be a series of neighborhood highlights – and this month we start with the cool area of Montmartre/ Pigalle.
Oh you know there is no place more full of "amour" than the old cabaret neighborhood of Pigalle and the old artist neighborhood of Montmartre. Here you'll find the Sacred Heart church ( Sacre Coeur) and some of the cutest streets with real houses (rare) in Paris.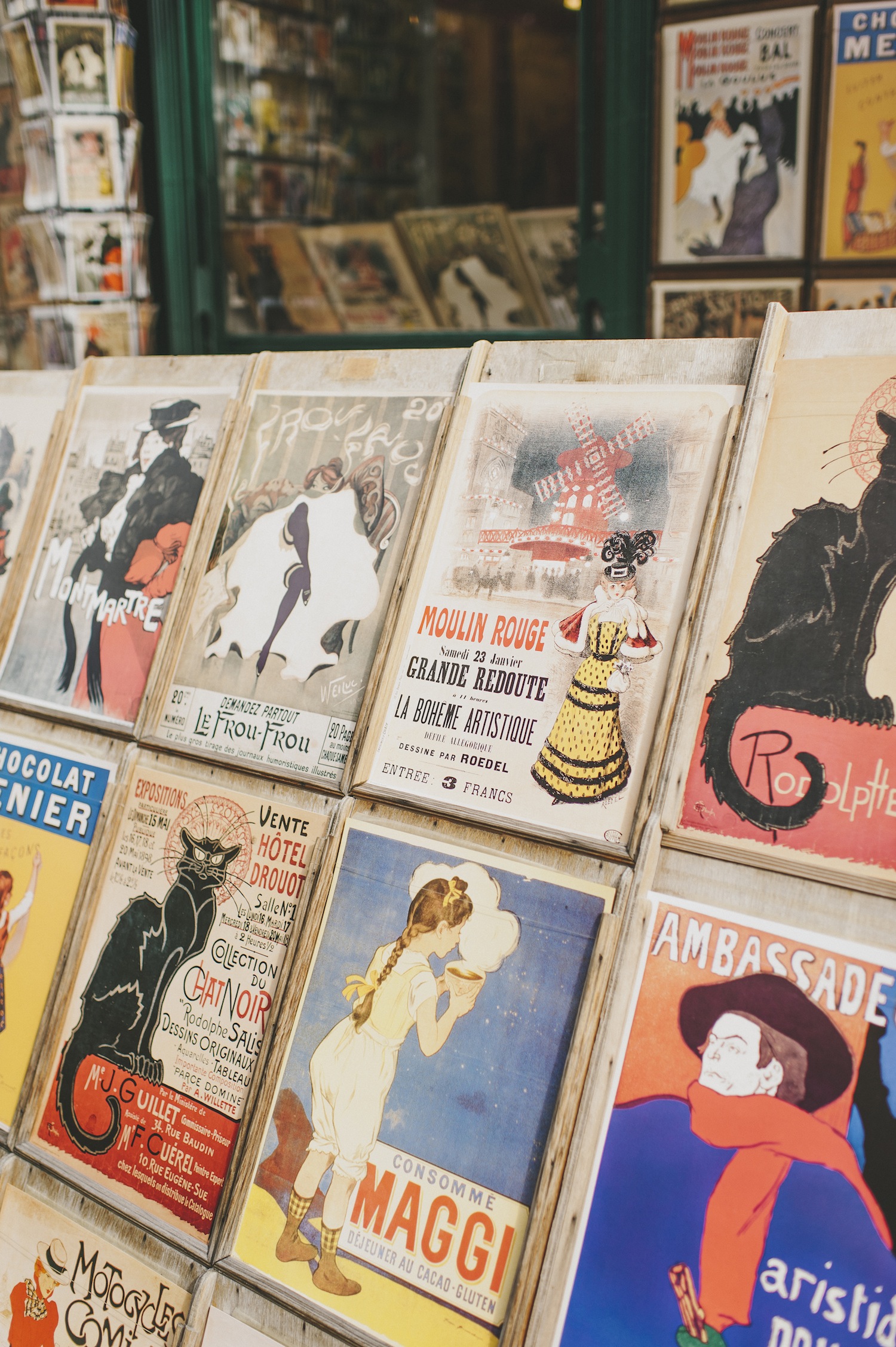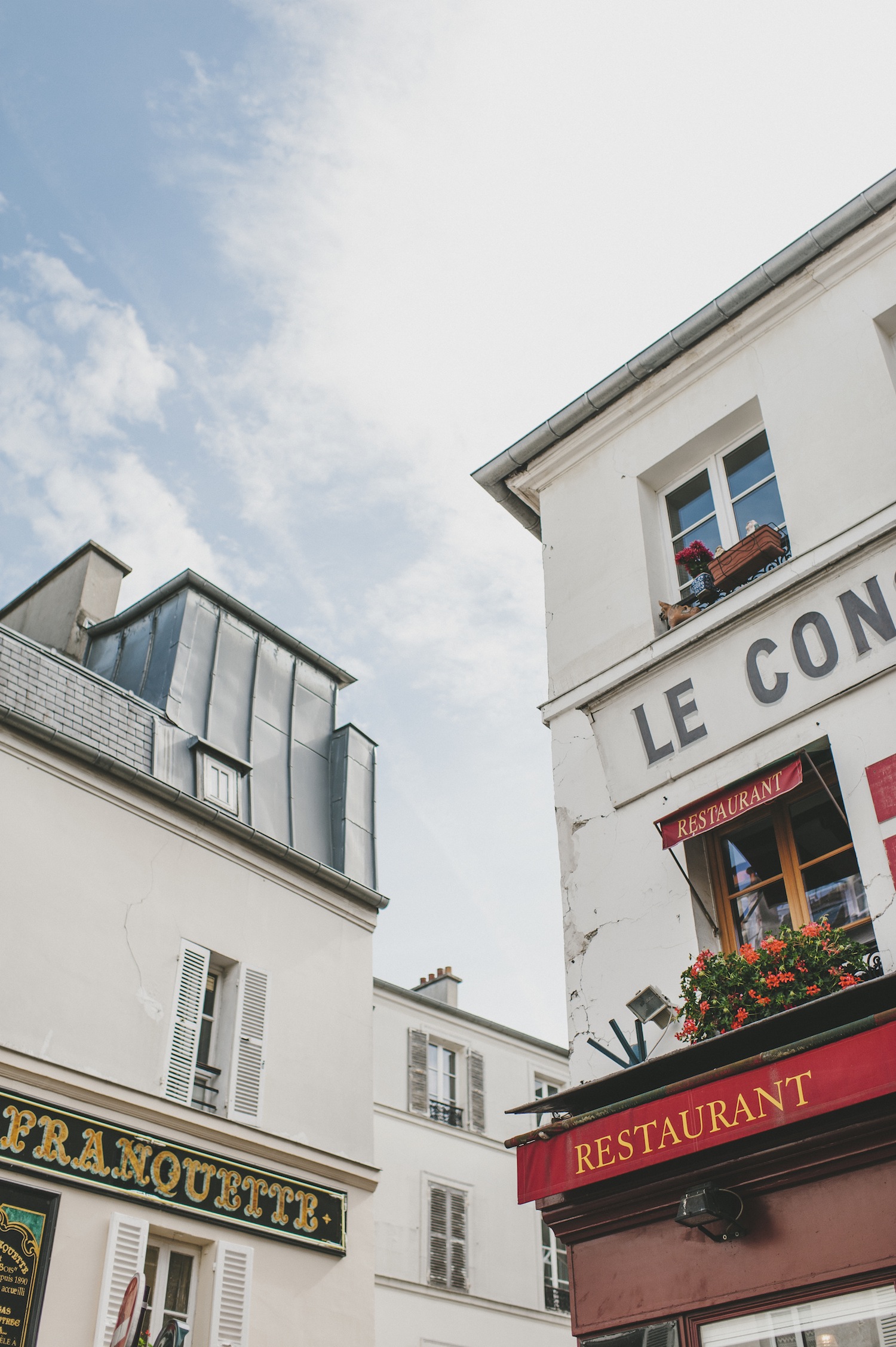 Morning 
Coffee – if you're a coffee snob like me stop into KB cafe shop for a freshly roasted drip coffee and try any one of their many pasties and cake or start with a yogurt and fruits. from here you can sit on the terrace and see Parisians walking to work or dropping the kids at school. this part of Pigalle that more south has a more local feel.
Then walk over towards metro Anvers and you'll see the top of Sacre Couer, walk all the way up and you'll have a spectacular view of aerial Paris. Also to the back of Sacre Couer is a little park that is perfect to take a pause, with a view of the old church.
Now you're in Montmartre!
Hop on over to Place Tertre to have your sketch drawn by one of the many street artists that still make this one of the most visited parts of Paris.
While there wander over to the Musee de Montmartre for a little history and escape to their secret garden. This is also just beside that iconic pink restaurant we see much of on Instagram – you'll see why it's worth photographing.
Also close by is the Salvador Dali museum and Hardware Societie (for lunch or coffee) at the foot of Sacre Coeur.
If you're shopping for real french type gifts – or for yourself – stop into Fragonard. One of y favorite places to buy perfume and homeware products as gifts to myself and family. Also at the foot of Sacre Coeur.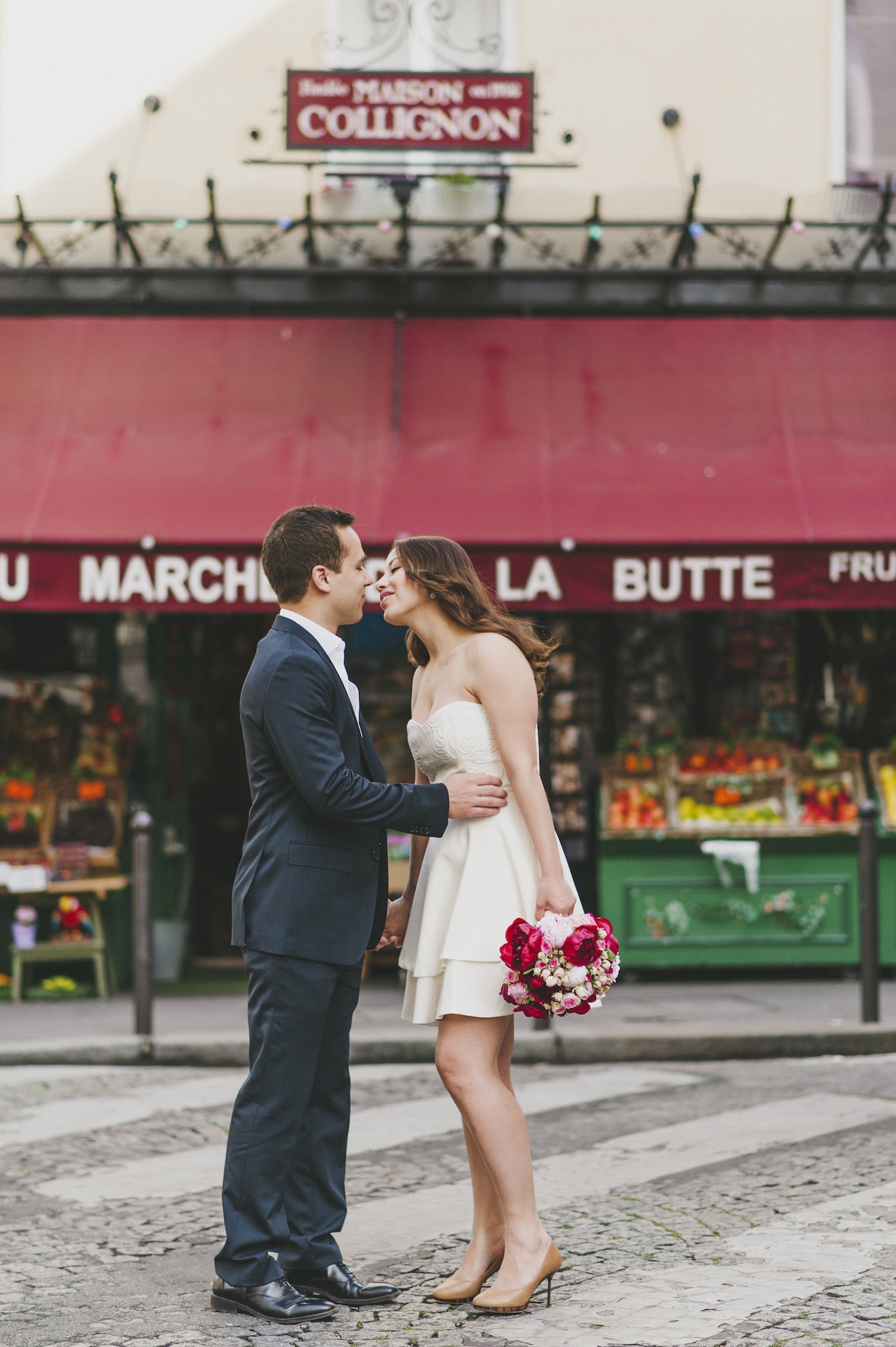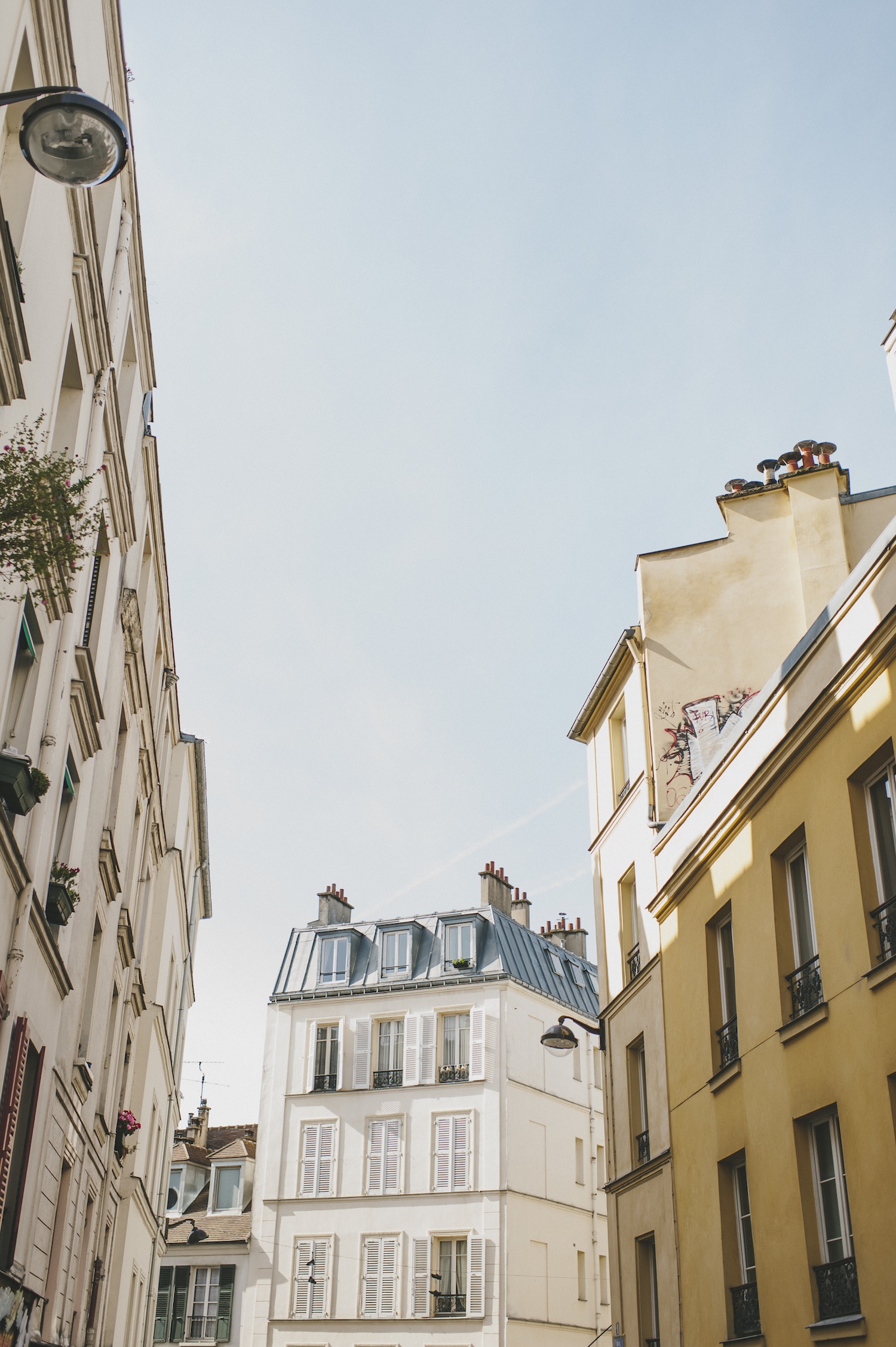 Afternoon –
Wandering – if you're really into a walking mood go over to the " Mur de JeTaime" (see photo below of I love you wall)
You can head in the direction of rue de Martyrs (via Cafe Deux Moulin which was featured in the movie Amelie) – where there are many French boutiques offering a wide selection of fashion and accessories, as well as some cool restaurants too.
Pastries ( and a quick lunch) can be had at Pain Pain one of Paris best bakeries!
Musee de la Vie Romantic in south Pigalle – is the museum of romantic life in Paris! – close by is Buvette (similar to the one in NYC) you can have small yummy sharable plates in a trendy ambiance.
If you're in the neighborhood on a weekend – try having lunch inside this Hotel Particular Le Mandragore for a scrumptious brunch in a garden setting. You can also come back here in the night for a cocktail when the ambiance changes to be more fun.
Nighttime –
Another place to have a cocktail is Persifleur – a small cocktail bar that's an institution for is offering and has some of the best barmen around.
Still hungry – try Pink Mamma they have some of the best Italian food, pizza, and photo ready decor!
Late night – why not stop into a cabaret at the historic Moulin Rouge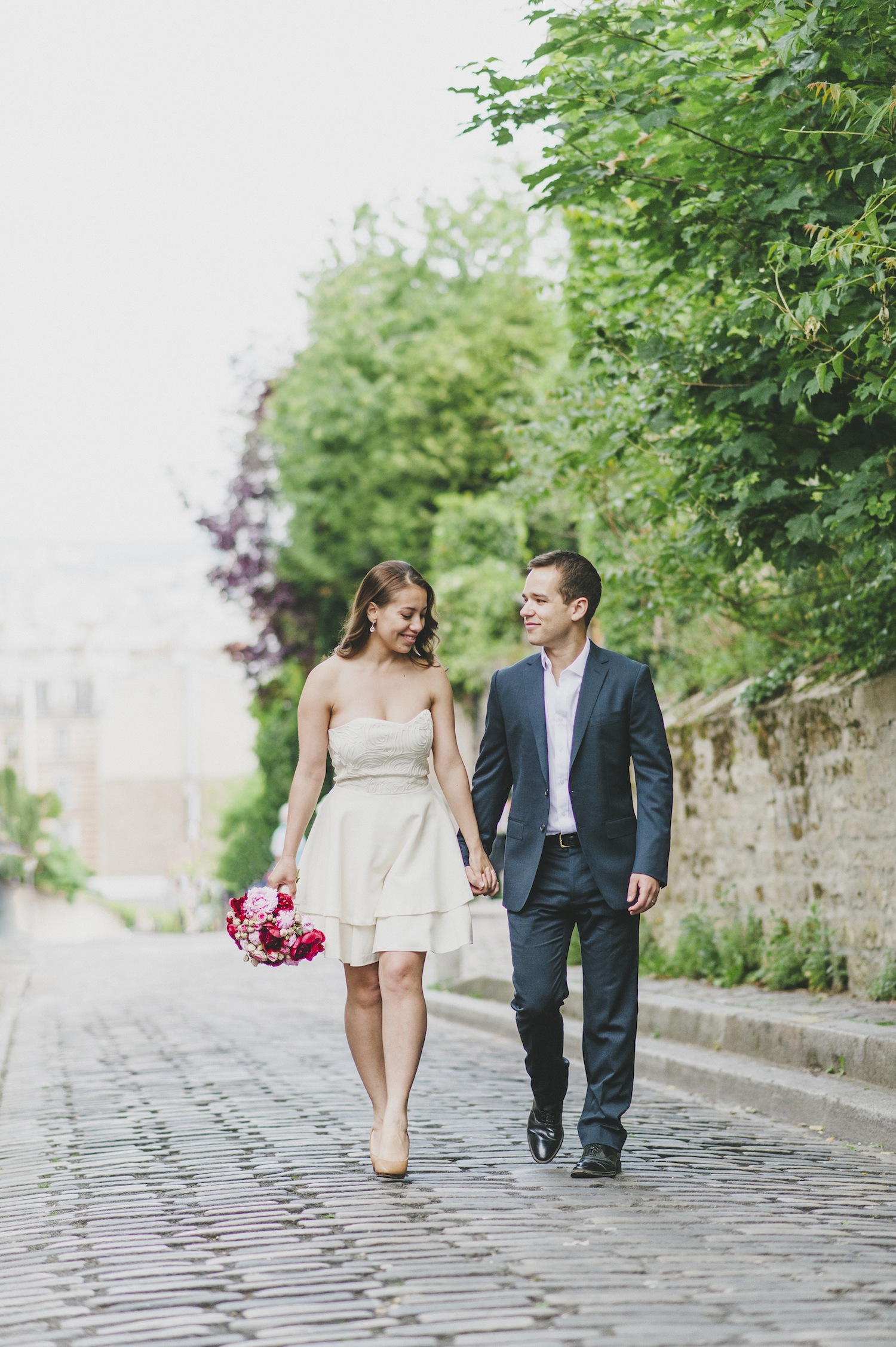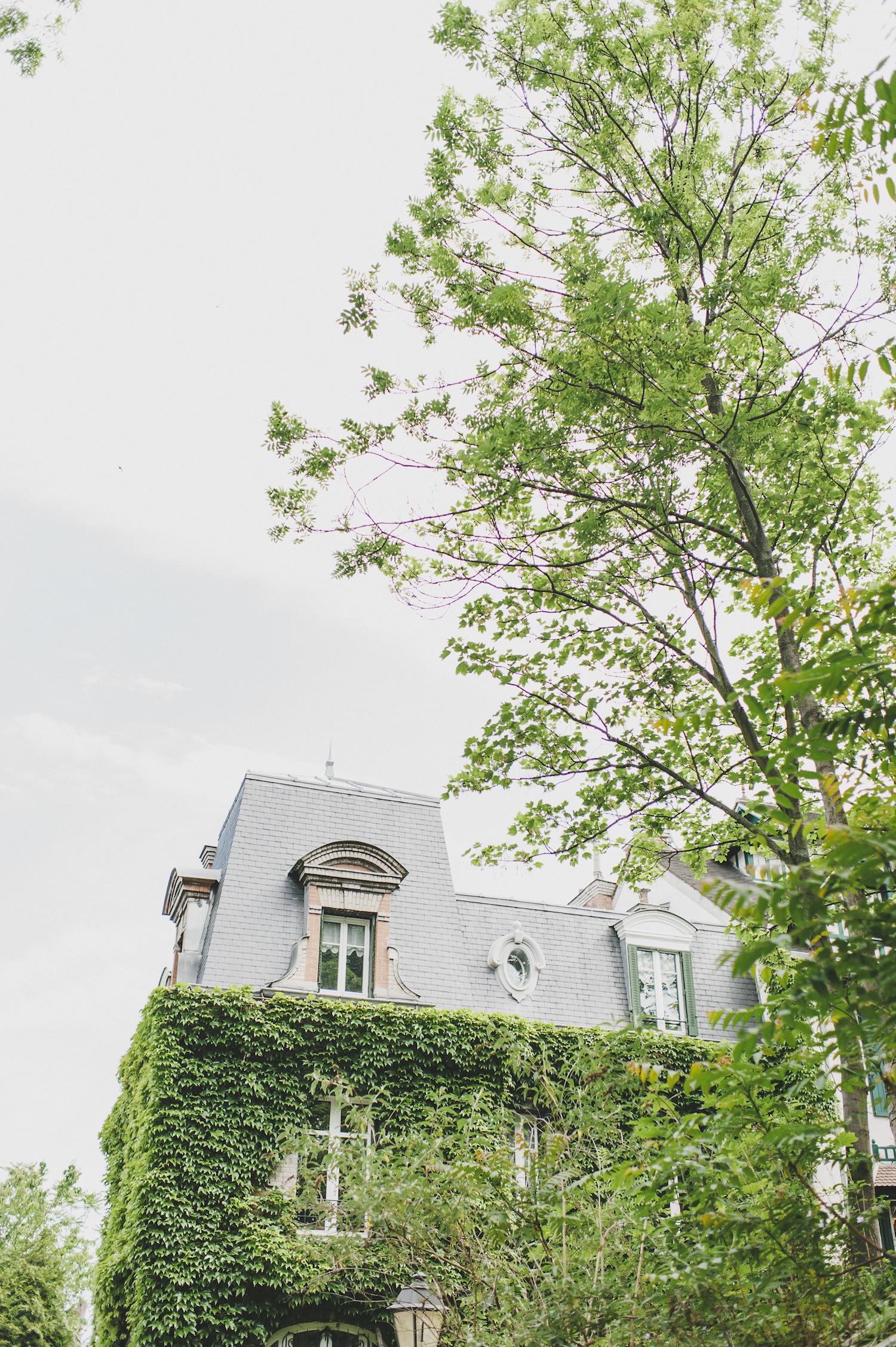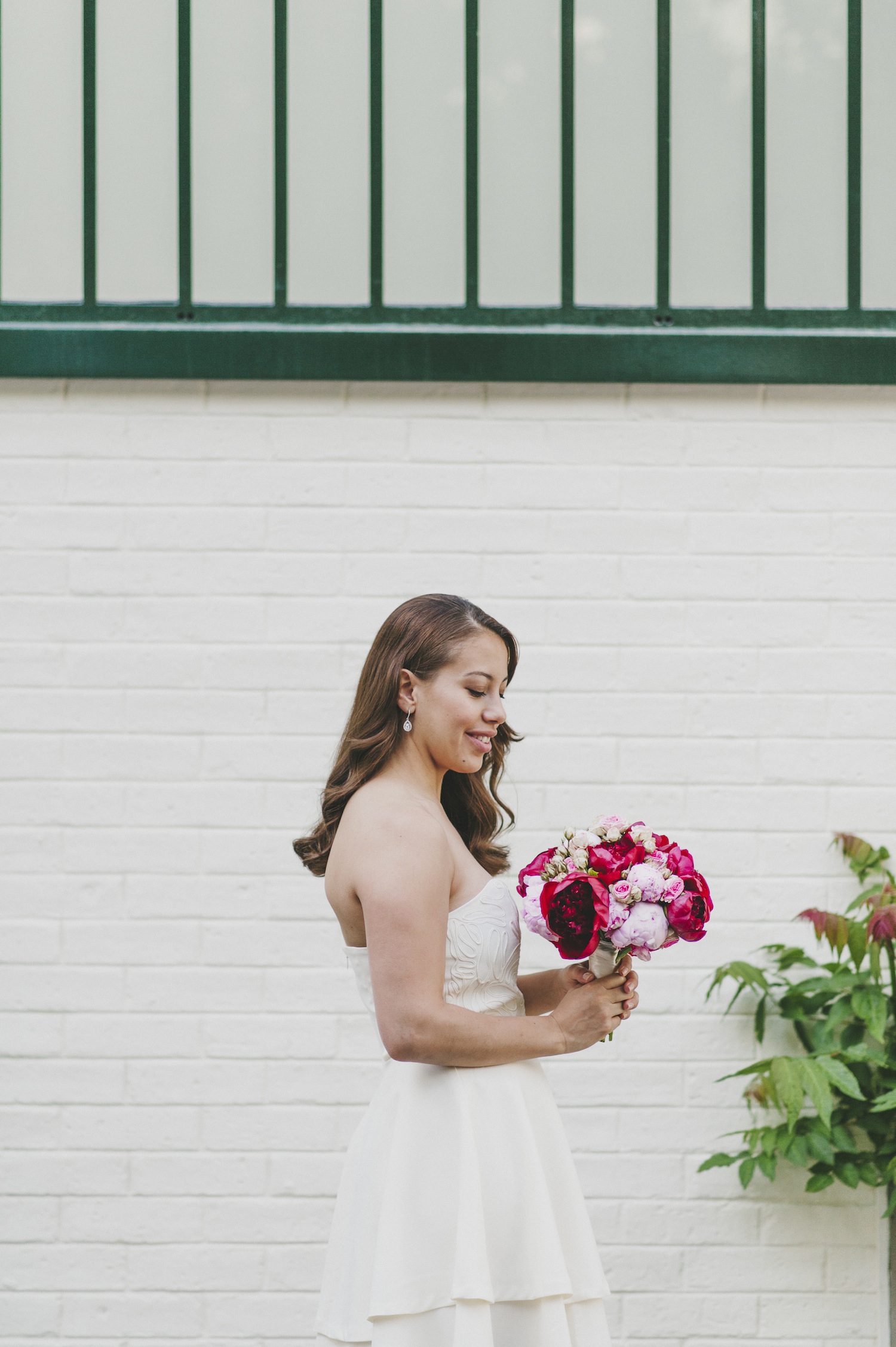 Hotels I love in the area:
Terrass Hotel
Grand Pigalle Hotel
Also – if you're looking rather rent an apartment let me know as I have many stunning apartments to suggest.
Also – if you're looking for walking tours of the neighborhood let me know as I know some great ones.
FULL ITINERARY LIST coming soon…
Our Couple Photos were taken by Thierry Joubet