Destination Weddings: Skip the drama and elope to Paris instead!
June 30, 2019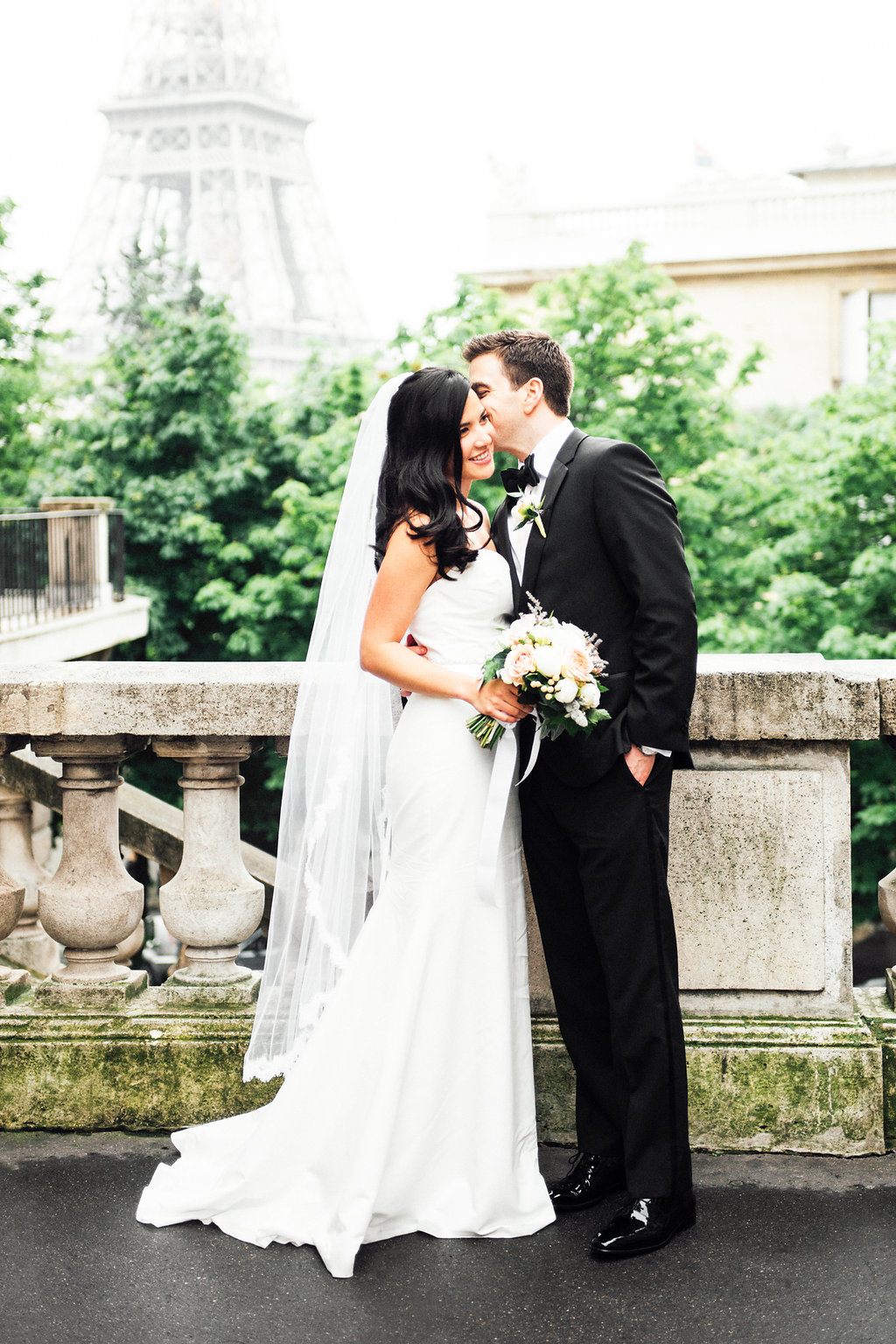 Stressing out about your big wedding? Elope to Paris.
Are you a private person, perhaps too shy or simply don't want to add the attention of being the center of attention with too many eyes on your wedding day? I can help.
You know how many stressful "bridezilla" weddings I plan per year?
0
yes, a big fat zero. Oui cheri…
I share this not to criticize but to simply say that you don't need to have a stressful typical wedding!
Take if from the wedding planner who started her first wedding planning company at 27 years (10 years ago!) doing large weddings. My first wedding was spread out in 2 locations, 2 days in Paris and had a little over 200 people. At the time I thought I loved it. Yes, it was a success but it was a continues level of stress that didn't align with my values.
Overtime (well actually over 2 years in) I realized that big weddings were not for me. I crave intimacy, even in my work. And to be honest I also eloped so I actually always wanted to be more focused on "smaller" more stress-free weddings while keeping a strong focus on romance, aesthetics, and quality. At the time I did not know how to do it, but I gave it a shot and created Elope in Paris.
Fast forward, 6 years of running Paris' first elopement planning agency and I can say that without a doubt I plan more intimate stress-free destination weddings each year, and they are fun too. My intention is strongly focused on the couple.
You, your desires, your day your way.
So maybe you were like me: where in the beginning you thought you wanted to do something big, then realized you prefer intimacy and experiences ( hello international travel!) over people pleasing?
Eloping can be a daunting process but I can help you make the first step. And another step, and another, until you're here in Paris getting pampered and having the ceremony of your dreams with a magical view of the Eiffel Tower (and I may be live streaming for the family back home in the background …hahaha)
Or take a few of your family and friends – our biggest wedding package goes up to 60 people.
If you're in the planning process of a bigger wedding and you feel like you're losing yourself to please everyone else. Trust me when I say that once you make the decision to do what's best for you, Paris and the Universe rewards tenfold! (wink wink)
Contact me to talk about my planning and mindful focused way of planning weddings. I'm here for you for a Couple-Only or a Small intimate ceremony.
I'm also a travel planner so Ill help you sort out hotels, day trips, tours, activities and more!
Destination Weddings: Skip the drama and elope to Paris instead
elopeinparis(at)gmail.com
Yanique
PS check out this Instagram post with comments from some of my previous couples/brides