5 Things To Do When You're Feeling The Elopement Planning Stress
July 10, 2020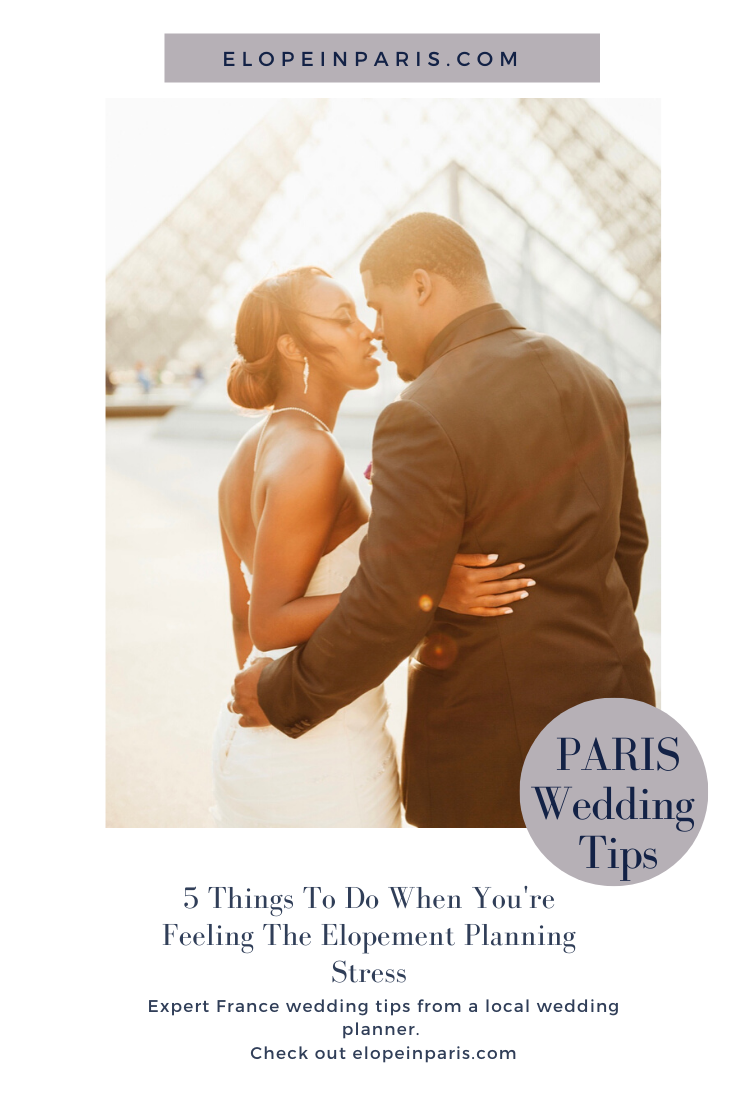 Planning a wedding can be exhausting. With so many details to think of, you may find yourself feeling stretched thin, burnt out, and anxious. When this becomes the case and you start feeling less excited about marrying the love of your life and more stressed about the little things, it's time to take a moment for yourself. Never fear, we've got some tips to get you feeling rejeuvenated and ready!
1. Talk.
Having a wedding planner is extremely important. Keep in close contact with your wedding planner and be honest about how you're feeling throughout the planning process. We are always here to listen and always willing to answer any questions or fears you may have about your upcoming elopement. We are here to offer words of wisdom and even some practical solutions for the things about your wedding that are keeping you up at night!
2. Move.
If you've been traveling, your body can really take a hit due to the extra stress it's been experiencing, leaving you feeling anxious. We recommend booking yourself a movement class, whether that be through our favorite Paris Yoga studio ICI or through your hotel (talk to your wedding planner about whether your hotel offers these services). You can even swim a few laps in your hotel's swimming pool or take a bike ride through the city–anything can help get the blood flowing and help your mind feel more at peace! A word to the wise, however: choose an activity that is low-impact–we don't want any sore muscles for the big day!
3. Treat.
Take a day out and about to treat yourself! Buy yourself something delicious to eat-try Boneshaker Paris for some delicious doughnuts or Le Peloton Cafe for waffles + coffee. Or, if you're looking for healthier options, try the gluten free restaurant Noglu. If you're just looking for a place to sit and reflect, go to the Jardin de Luxembourg, the Louvre, or the Petit Palais (bring a book if you'd like!).
4. Write.
Sometimes the best self-care practice you can do is writing things down. Whether that be what you're grateful for, what you're worried about, or simply just how you're feeling in that moment–releasing your thoughts onto a page gets it out of your head. If you're truly anxious about wedding details, it may be a good idea to have a list handy when you're talking to your wedding planner.
5. Relax.
Book yourself a spa day to truly relax your mind and help your body release any toxins it's keeping just beneath the surface of your skin. We recommend looking into options at the hotel you've chosen, but there are also plenty of boutique spas to discover as well. Try Spa Nuxe in Montorgueil or Darphin for a spa day at one of the oldest skincare institutes in Paris.