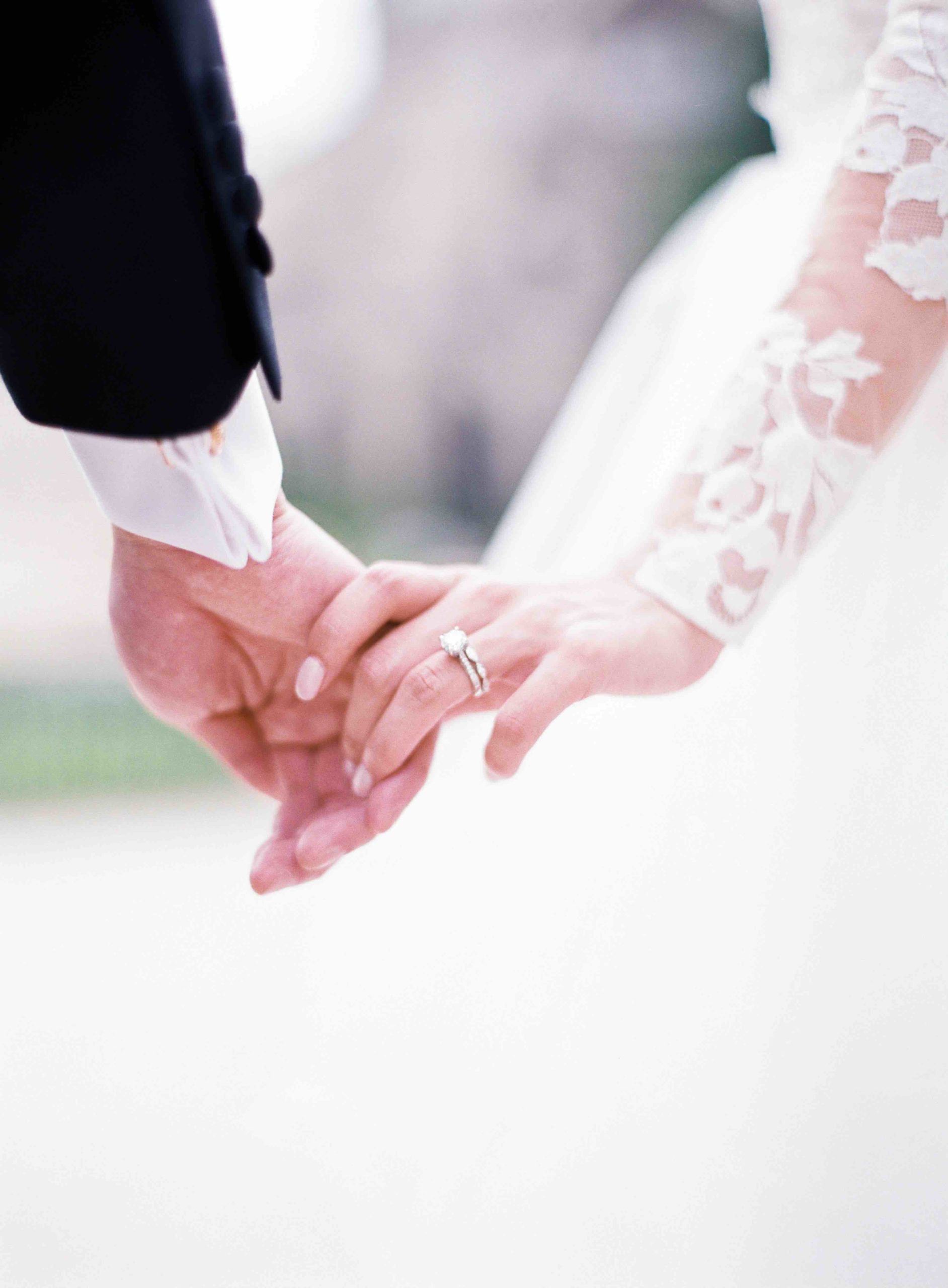 here to help!
Here are some of the frequently asked questions we receive about eloping to Paris, getting married in France via our packages or custom weddings.
How long does it take to plan an elopement?
Planning duration depends mostly on your demands. If you want to get married at a specific location on a specific date, bear in mind that some months are more popular than others and that location rentals tend to get booked up to a year in advance.
Hence, it can be as little as 2 months to a year to fully organize an elopement or small symbolic ceremony in Paris. We have a great working relationship with
Where can we have a wedding ceremony in Paris?
There are many places to perform a wedding in Paris, depending on your religion or theme; Rooftops, Seine River Boats, Chapels, Churches, Museums, Private Gardens, Hotels, etc.
You can have a symbolic wedding outside at one of our suggested free locations. We've found that this can also be a pleasurable and beautiful option for couple-only weddings
Can we get married in the Eiffel Tower?
No, but you can get married with the Eiffel Tower in the background.
Do we need to get married in our home country first for a Symbolic Wedding?
No, you don't. France has a very complicated bureaucratic requirement process that involves a lot of paperwork and residency requirement to legally marry in France. Civil marriages have no legal bearing in France. Weather you marry in a church or a garden, to be legally married in France it must be additionally done via the state ( Le Mairie) to be recognized in France.
Hence, most visitors simply choose to perform a Symbolic Wedding.
If you are visiting from abroad and wish to have a Symbolic ceremony in a church such as the American Church in Paris, you must provide a copy of your legal marriage certificate.
Venues outside of churches and consulates don't have a strict requirement to prove that you were previously married in your home country. So you can perform your legally binding wedding either before or after your Parisian wedding.
How much does a typical Parisian elopement cost?
We suggest that a budget of 1000 euros per person be considered for each guest for our intimate weddings over 10 people.
How does pricing/payment work?
For all the packages and customized events, we have payment options to suit all and require a downpayment to lock in your date on our calendar.
You have two payment options either via online payments or bank transfer and we have an option for deferred payment. Starting from ⅓ to book.
VENDORS:
Florist, Photographers, Hair, and Make-up teams have already been selected by us for the Packages.
We took much care in creating a team that is professional and english speaking for all our couples.
However, we remain flexible to using talented vendors to create your magical day.
FLOWER BOUQUET CHOICES:
Sustainability is super important to us, and also working with artisan Parisian florists. So you will have a large selection of flower options from french flowers. Choices are sent to each couple to make a selection from photos and seasonality for all packages. For customized ceremonies we work with a larger selection of flowers.
ADDITIONAL CHOICES:
How about Airport pickup, welcome Cocktail evening, a Day trip to the Champagne region, or a After wedding brunch picnic? Take a look at some of our additional Services here:
TIME OF CEREMONY:
Our couple only wedding package ceremonies take place in the mornings to avoid overcrowding in the beautiful outdoor locations. Please let us know if you prefer an afternoon ceremony.
CEREMONY LOCATION:
Choices are sent to each couple to make a location selection from our photo PDF. We will discuss your style and photo path for your theme.
YOUR ARRIVAL:
We can arrange
Airport pick up – Car or Van
Welcome to Paris bags / or Grocery Shopping
Babysitters
Dress Cleaners
Group Dinner reservation
CUSTOMIZED WEDDINGS:
If you require a personalized proposal and customised planning, we'd be happy to talk with you via skype or telephone.
Customised weddings entail full service coordination from A to Z, with the option of choosing your own vendors and venues outside of the regular packages.